Message sending diagnostics
Message sending diagnostics
Automatic sending of messages has become even more convenient! Тow you can configure it yourself using the built-in diagnostics.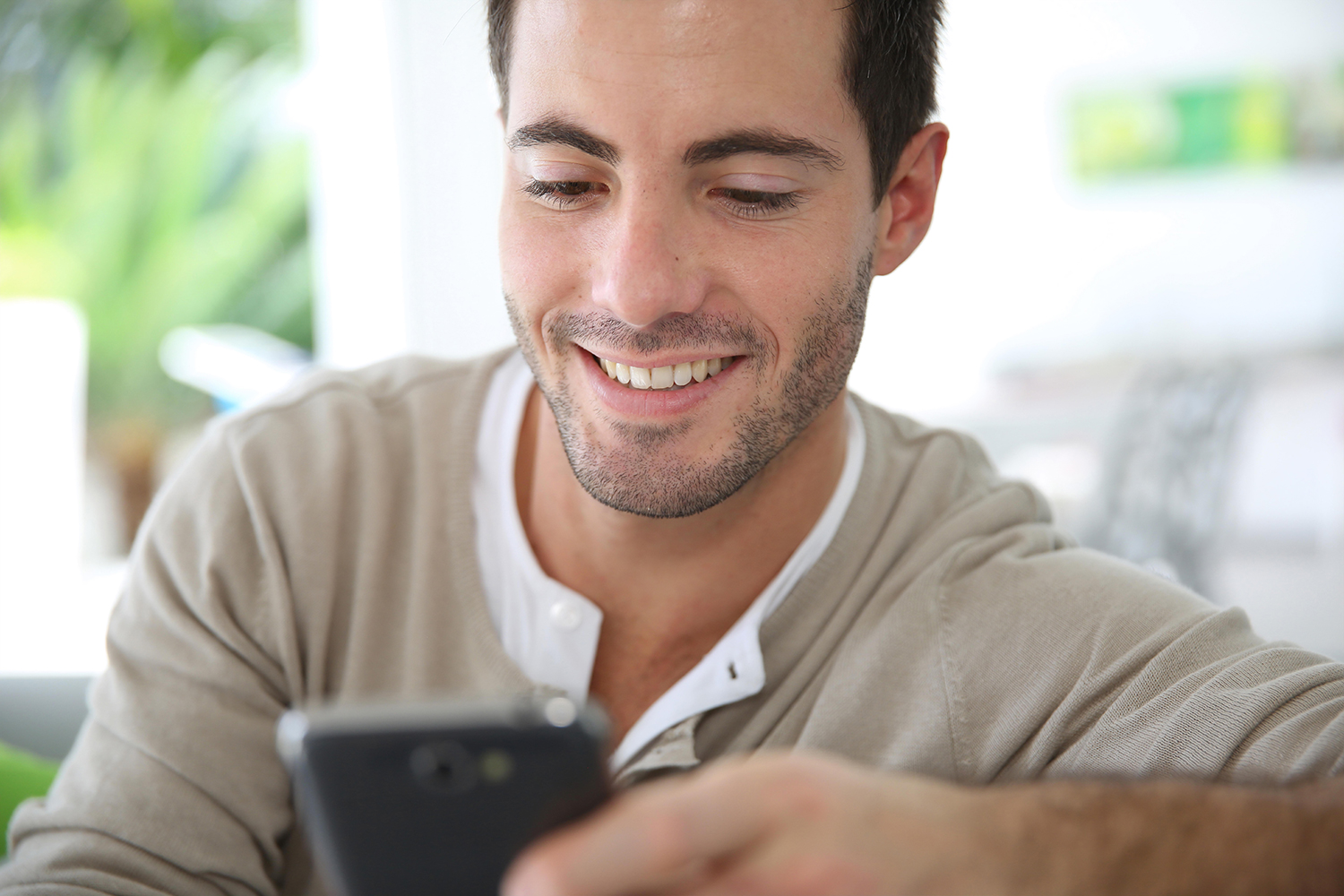 Message sending diagnostics
Automatic sending of messages is one of the most popular functions of small business CRM. It is really convenient: you just need to create a message template once and set the time of sending. Now you can be sure that the business management software will remind your customer about the meeting or congratulate him on their birthday. But sometimes users have questions about the setting up of messaging.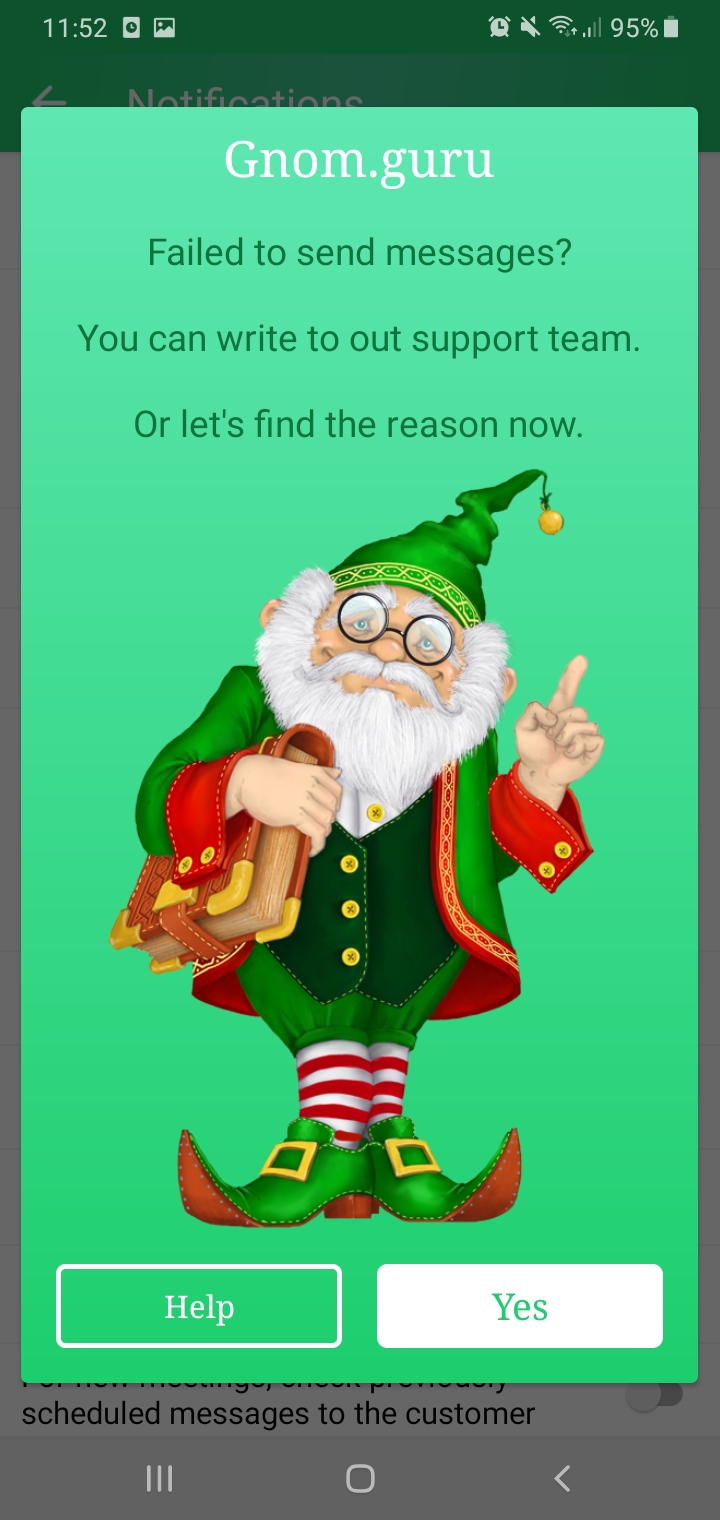 Basic settings
The process of creating templates of messages looks like this. Go to Settings, select Notifications and then choose Default notifications and alarms. In this section Gnom.Guru customer tracking software you see the message templates you are using. If you still haven't, you may create them here - or delete them.
You can use one of the ready-made templates given by CRM software or create your own by selecting the "Special" option. Keep in mind that messages are linked to a specific event, such as online scheduling or meeting with a client. You can configure:
· send rule, i.e. before or after the event;
· sending time, for example, a certain number of minutes, hours or days before the event;
· the rule of sending time, i.e. from the beginning or from the end of the event.
In addition, you can use one or more of the ten variable parameters for the message template. Their value is taken from the client card. For example in our small business CRM you can insert customer's name in the message, specify the service and its price, report the number of accumulated bonuses etc.
Solving problems
In order to ensure maximum efficiency of customer management, we have provided various settings that can be defined due to your contacts-schedule-tasks points. But installing them incorrectly can cause problems with sending messages.
If you are faced with the fact that messages are not sent automatically, you can choose one of two ways. The first is to write to technical support. Competent specialists working there will quickly help solve the problem. The second one is even simpler: you can perform self-diagnostics using the built-in tool of scheduling app.
It is available here: Settings / Notifications / Message sending diagnostics: this is a green label right at the top of the page in. The gnome will ask you to check the settings right now: just click "Yes" and you will see the cause of the problem in just a second. This option really helps most users of our business management app to make automatic sending of messages running like clockwork.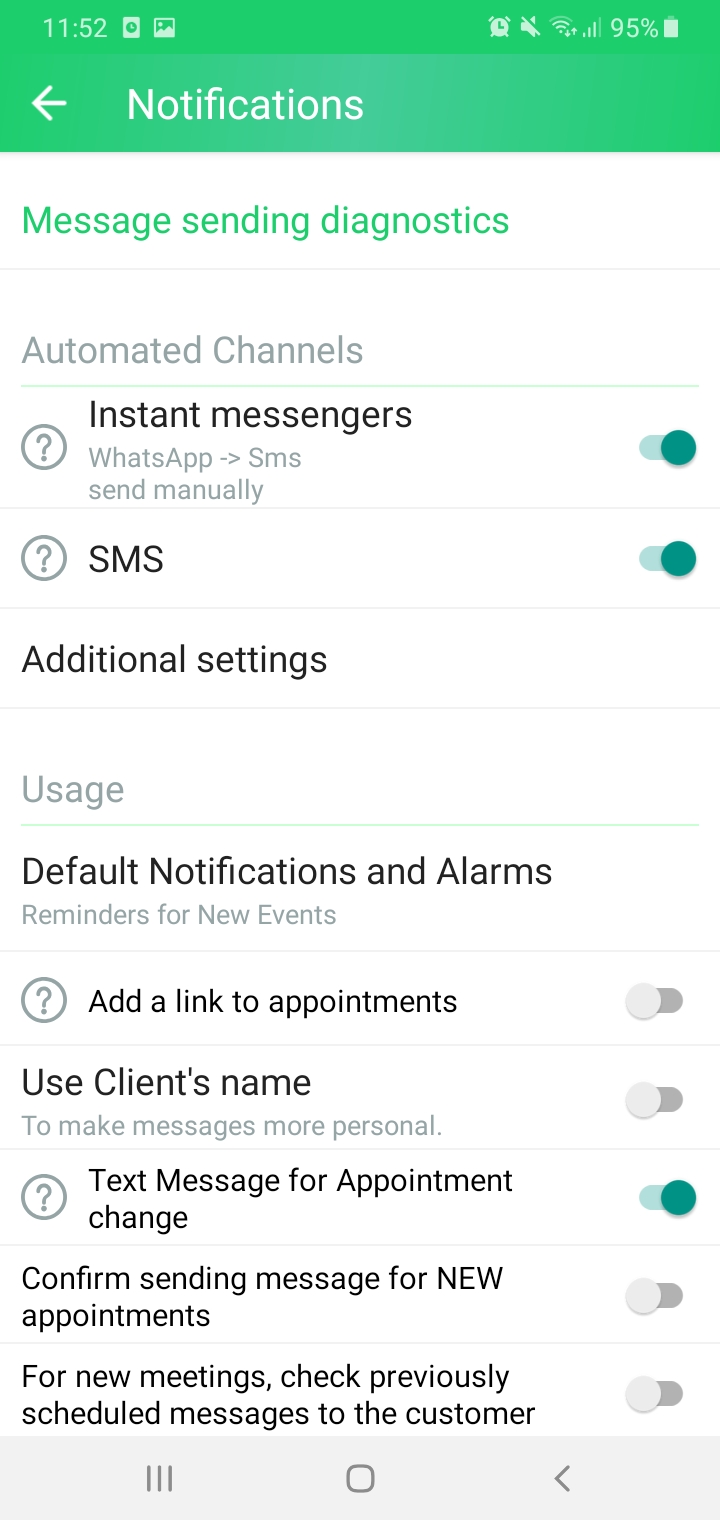 Use all the features of Gnom.Guru to ensure maximum efficiency of your business!


If you have any questions, we will be happy to answer you!

Go to the «Contacts» section or write us to mail: support@gnom.guru