Mass mailing lists: yes or no?
Bulk Mailing
Mass mailing messages to customers is convenient way to inform them about your suggestions. But this method has quite serious risks. We know how to solve this dilemma efficiently and safely!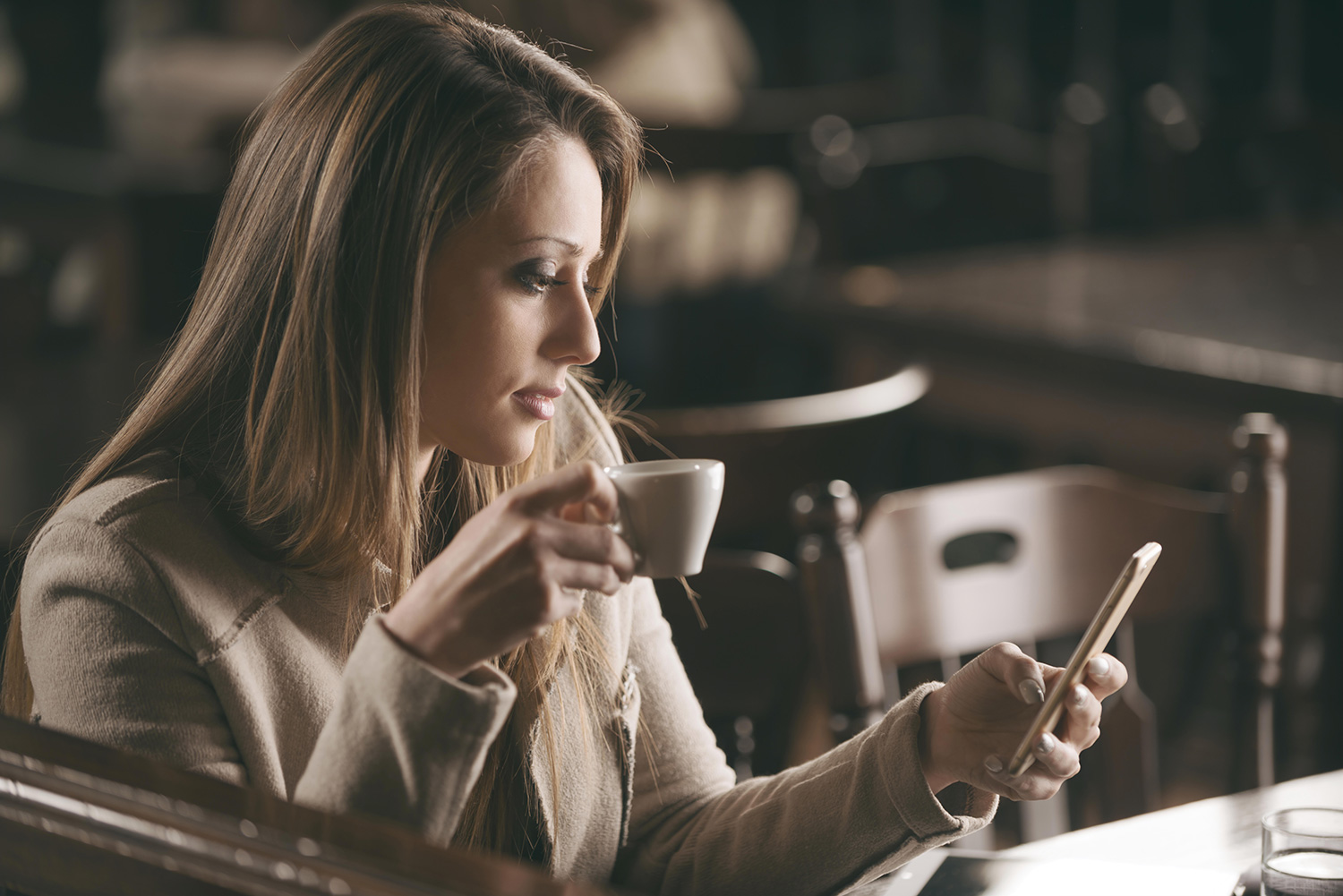 Mass mailing lists: yes or no?
Mass mailings are now used by many small business owners, from bakeries to dental clinics. At first glance this is very convenient: you just need to click a couple of buttons to immediately inform all customers about a new promotion or discounts. But it is important to consider the reverse side of the coin.
What is the danger of mass mailing?
We have already noted the main advantage of this method of marketing automation. What's wrong with it? Here you need to think about several ideas at once. Firstly, the mass mailing is addressed to everyone at once. This means that you give your client only general information that is not focused on what's important to them. Customers immediately feel this and often delete such messages without reading them.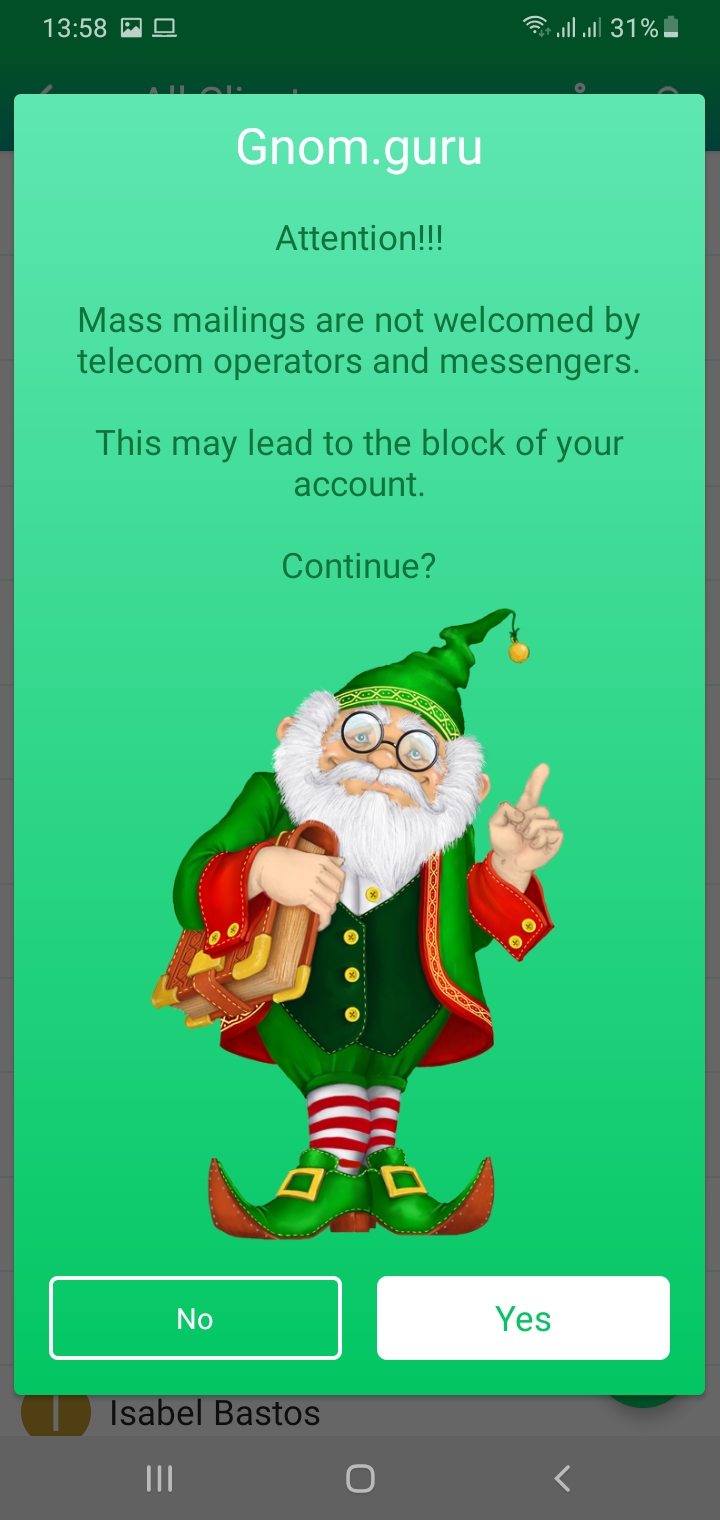 But this is not the only danger of this way of sales automation. Initiators of such mailings often send messages ignoring the requirements of advertising law. That's why mobile operators are suspicious of such activity and can block the user who sends a large number of messages.
Mass mailing and alternatives
However, the final decision is still up to the business owner. If you have a small number of clients and you are sure that your information is really important to them, this may be the right option for you. In Gnom.Guru small business CRM there is a built-in tool for performing mass mailing. To do this go to the Menu/Clients section, click the three dots in the upper-right corner and select "Send message".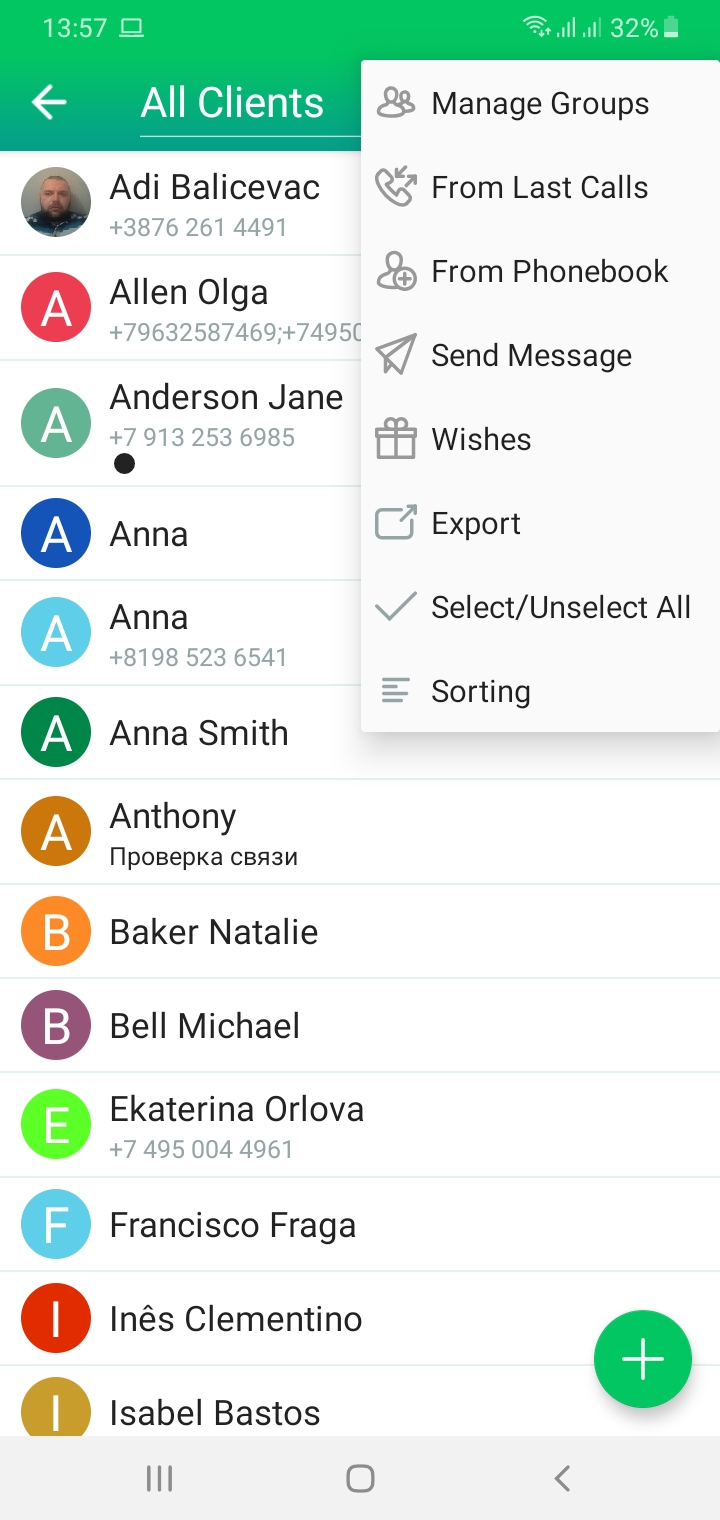 But our business management software offers a more effective and secure option, which will allow you to solve your customer management's tasks without the risk of getting into the operator's block. Divide customers into groups based on criteria that affect their consumer behavior, such as gender, age, frequency of visits or other parameters.
To create groups, use the "Manage groups" option in the Menu/Clients section in scheduling app. Now you can set up different message templates for different groups. To send them select All contacts/Recent calls in the Contacts section and then choose the desired group. Practice shows that the conversion rate of this method is much higher compared to the usual mass mailing. While the labor and time costs are the same!
Use the capabilities of Gnom.Guru CRM Software to maximize the efficiency of your business!


If you have any questions, we will be happy to answer you!

Go to the «Contacts» section or write us to mail: support@gnom.guru